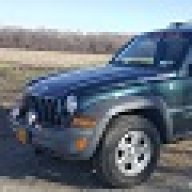 Joined

Dec 4, 2017
Messages

14
Reaction score

0
Hello!
We Have started a Jeep Liberty CRD Video Series On YouTube our Page is Called Git It Garage
https://www.youtube.com/gititgarage
we will be doing quite a few videos about common issues with these engines as well as in depth repairs/upgrades.
Feel free to comment in this thread or also on our YouTube page with any thoughts criticism or ideas. We just want to bring good information to like minded jeep owners to help keep these awesome little machines running strong! And have Fun along the way! we hope to hear from some of you as we start a journey of diesel madness! Also we will be working with a couple of awesome companies to complete these informational videos. so go subscribe to Git it Garage on YouTube, like us on Facebook, or follow us on Instagram and stay tuned for more posts on this thread as well!
a few links to our current videos (stay tuned and subscribe for more)
https://www.youtube.com/watch?v=xPgHFlMUa0s&list=PLSya1Rk-YGoFove7vxQeDXzWDfgjsagPM
https://www.youtube.com/watch?v=EFMbx7BIcd0&list=PLSya1Rk-YGoHUnlfHc2Lu0iwZv2rfoBSk