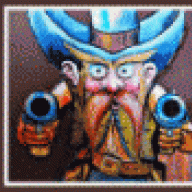 Joined

Mar 25, 2010
Messages

400
Reaction score

0
Location
What a trail!! It starts off easy and then you run into the rocks... lot's of rocks. With only his 1" homemade lift, my friend from AZ LOST JEEPS did a great job of getting through in his CRD Liberty.
Near the end of the trail the sky's opened up. Heavy rain and hail with he trail becoming very slippery. Several times we had to power our way up some hills with our rear ends fish tailing all over the place. We had to back down and try again a few times. By the time we reached the air up spot, the rain stopped. I got a little muddy putting my sway bar links back on.
We stopped at Rock Springs and had an early dinner on our way home. After dinner we called the run and headed our separate ways.
This might make a good trail for modified Jeeps for our Trick or Jeep event. We'll see.
Here are some pics, and as usual they don't do the trail justice:
The trail starts off easy....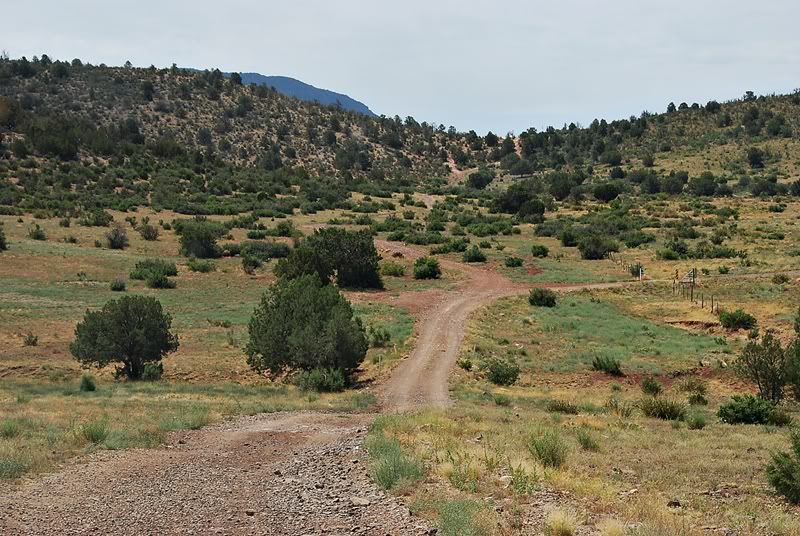 And then the fun begins....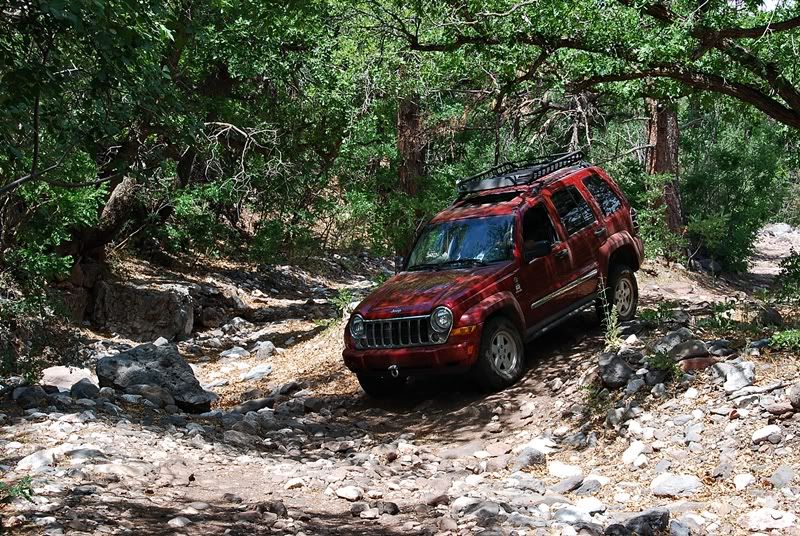 Smiley Rock in the background....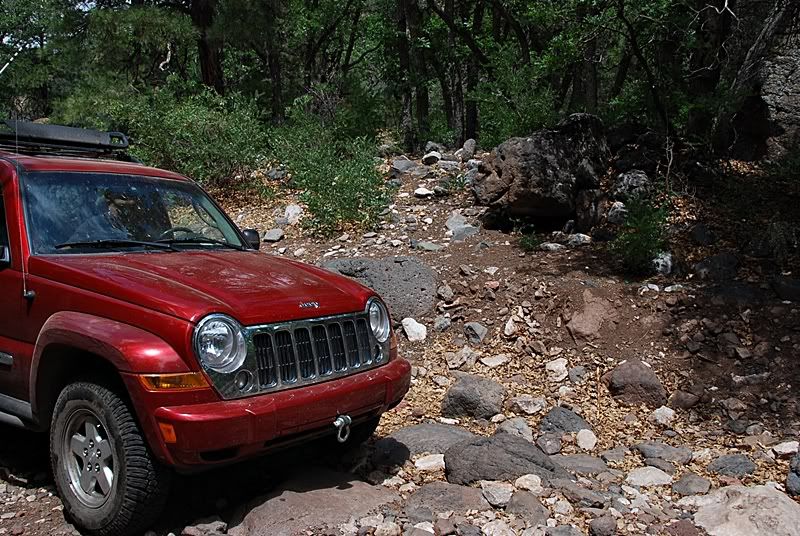 It was cool up there today....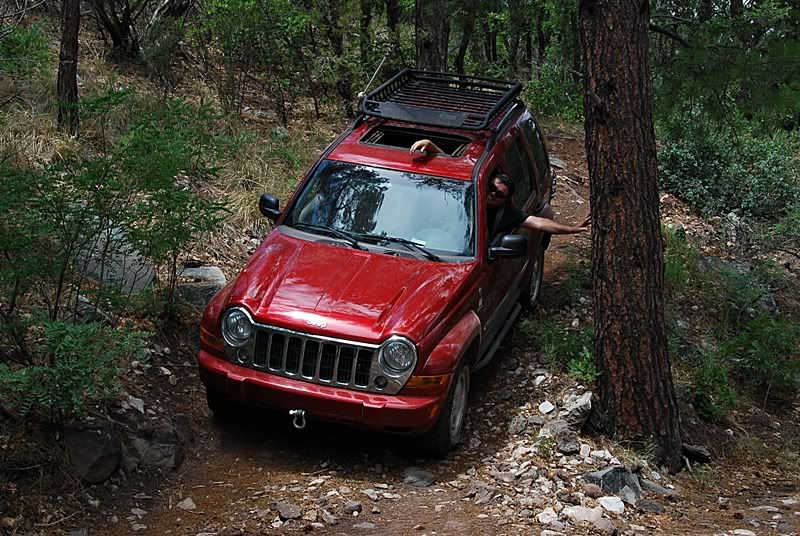 More rocks....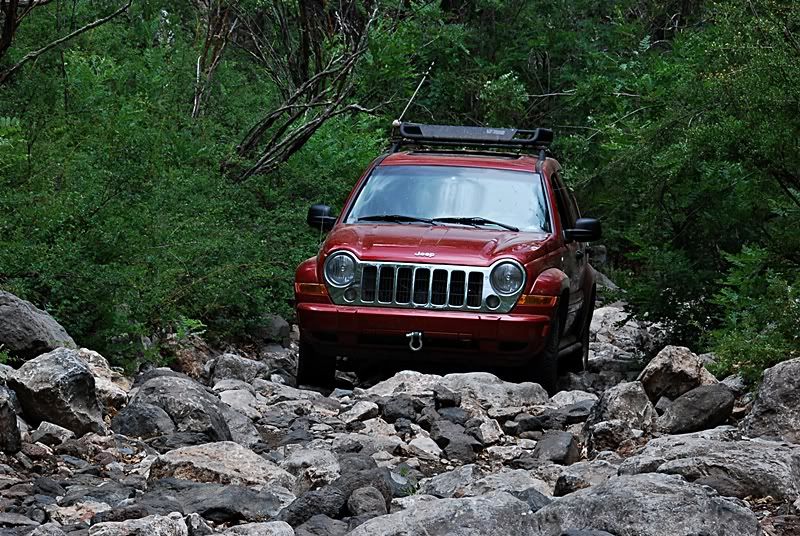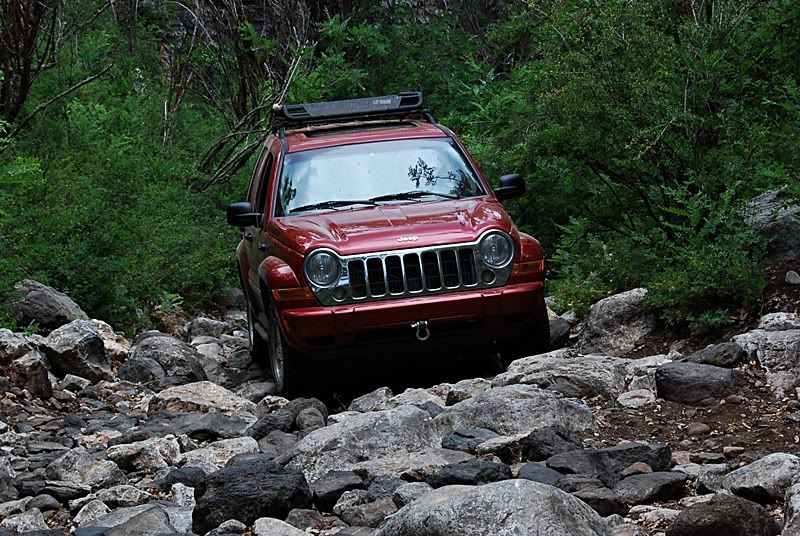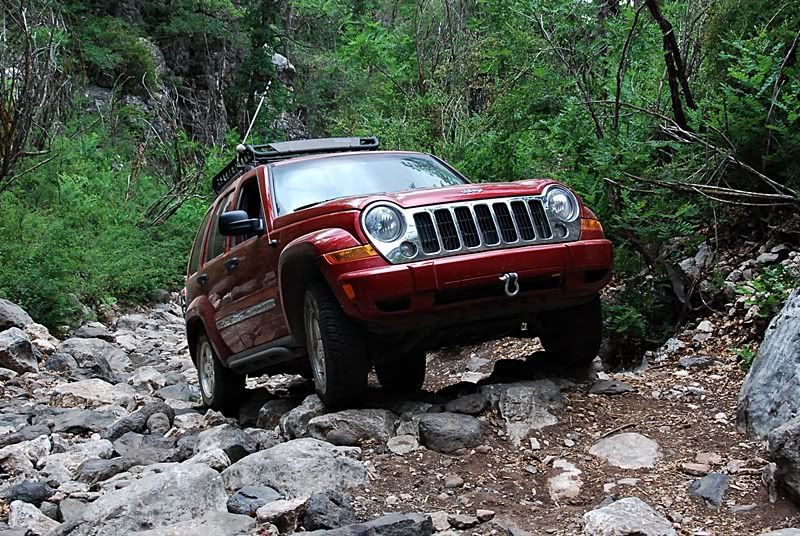 Looking back from were we just came....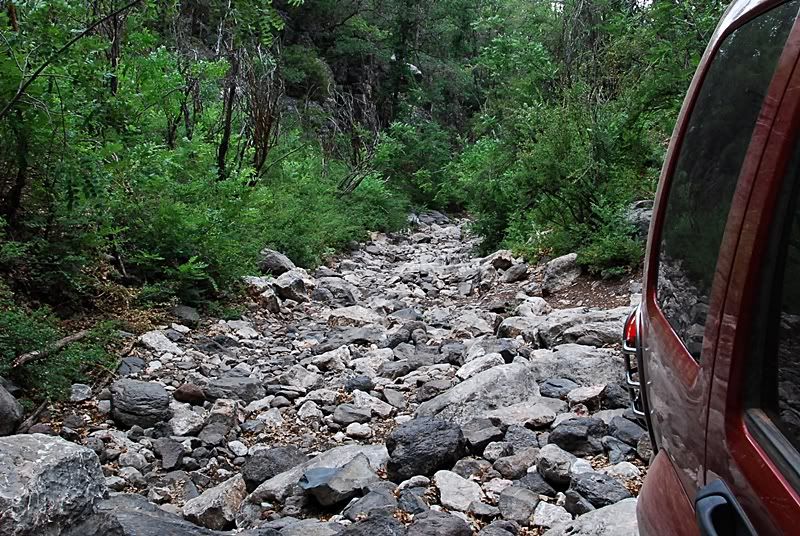 The last section of rocks ahead of us before the rains came....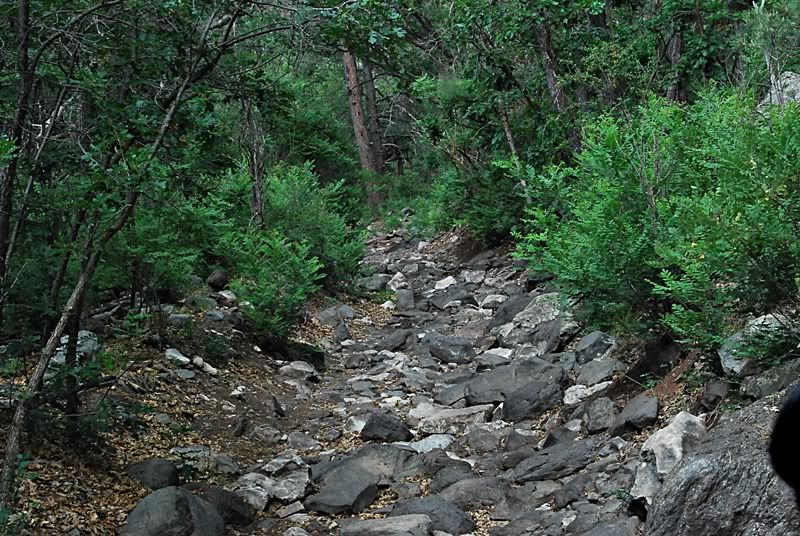 The red Liberty followed me all day, no matter how hard I tried to loose it, it always reappeared in my mirror....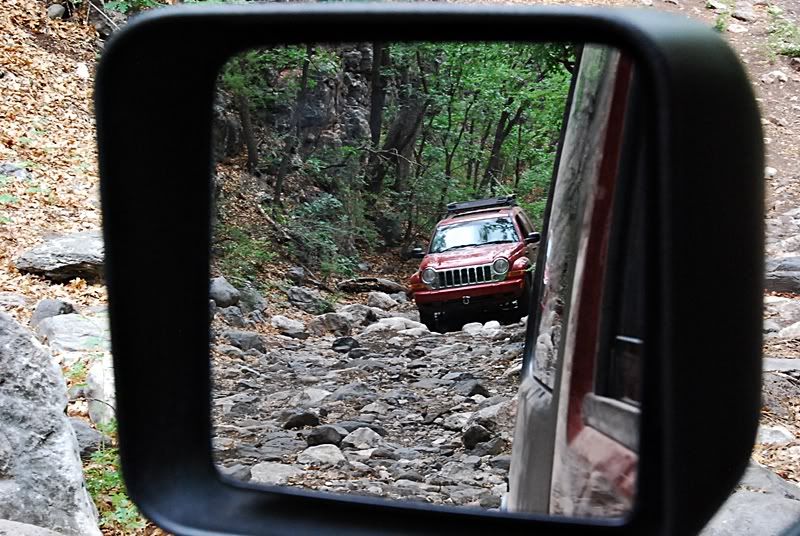 Last edited: