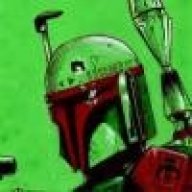 Joined

Jul 7, 2014
Messages

9
Reaction score

0
Location
- Perhaps make some merchandise to sell? The name Jeep Militia is a cool name and would look good on a sticker or shirt.

- Condense all of the other separate Jeep forums into this forum. For example JeepKJ could be condensed under the Liberty Forum, and the posts made in this forum could be moved. Not sure if there are other Jeep Forums out there owned by the owner of this forum or not. By condensing everything you will get a bump in traffic.

- Create Jeep Militia Chapters... not sure what you would call them other than chapters that would fit into the militia name...perhaps units, squads, or mech cav? You have members from all over the nation so if each member starts a group in their local area, then you will get a lot of coverage.

- Create forum posting ranks... if you hit "X" amount of posts your a corporal, sgt., captain, etc. Fits with the Militia name. Not sure if you forum could do it, but it could add a military style rank below the picture. This might provide posters with an incentive to post more for desired ranks.

- Keep doing the Jeep Of the Month.

Just some ideas... I work for a membership driven business.