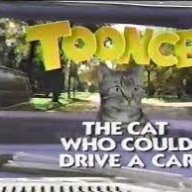 Joined

Sep 5, 2013
Messages

20
Reaction score

0
Need advice replacing harmonic balancer and front main seal

'96 XJ and my 4.0s engine harmonic balancer got wonky so I'll be replacing it ASAP. Haven't done this job before but the videos make it look straight forward. Problem is none of the vids went so far as to replace the front main seal which is just right there. So I'm wondering what's so hard about replacing it?

Any advice for replacing that seal? I'd like to get mine done while I'm in there.
Last edited: