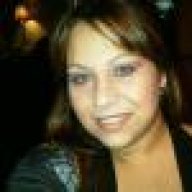 Joined

Mar 26, 2010
Messages

9
Reaction score

0
My name is Susanne and I work for NAV-TV. We are the leaders in
oem integration since 1999. We developed the Allgig usb about 3 years ago upon the release of the Mygig radio. Our Allgig will activate the video and nav entry while in motion. It will also activate the back up camera input inside the Mygig radio. Our specialized audio/video cable offers an audio/video input and also video out. This means you can add a back up camera/ rear monitors/game system or almost any other video solution you can think of. I have been a vendor on many other forums since the release of our Allgig products. The regular price for Allgig is $289 and the av cable is usually $64. I am currently running a special for any forum member that calls me to place their order. forum members will get 10% off their total before shipping. I also offer a price $20 lower than our website prices for cameras. These prices can only be redeemed by ordering directly with me. If you use our website you WILL NOT get the special prices.
http://navtv.com/userfiles/editor/file/AllGIG-USB(1).pdf
The allgig will work in any Dodge, Chrysler, Jeep with the Mygig radio!
Last edited: