Well, I was going to post up my usual long winded trail report, but Paul beat me to it with the straight to the point version... AND in far fewer words than I could ever do!!
All in all, we had a pretty good day, even tho Roland kept losing his complimentary map, and we had a few other minor irritants.
Paul... with his new set up is looking good. AZ LOST JEEPS has a new "monster" Liberty to tackle the really rough trails. Paul, all you need now is a "got groceries" decal for your back window!! I think I have a few laying around and i'll put one aside for you.
Roland... gaining more confidence and daring-do with each passing run, taking the red Silverdiesel where it's never been before!!
Beth... what can I say? She is becoming quite the life saver out on the trails. First by saving me from bleeding to death after I did a back flip onto my skull last month, and now performing real life "trail surgery" on Roland... removing a giant attack wasp's stinger from his neck.
Again, thanks guys for the help with the tire. I'm getting too old and fat to do it by myself.
Our tail gunny, Roland, called the trail run over and put yet another fun day with AZ LOST JEEPS in the history book after dinner at a Chinese restaurant in Gold Canyon.
Here are some pics....
Paul heading down into "Casey's Wash"...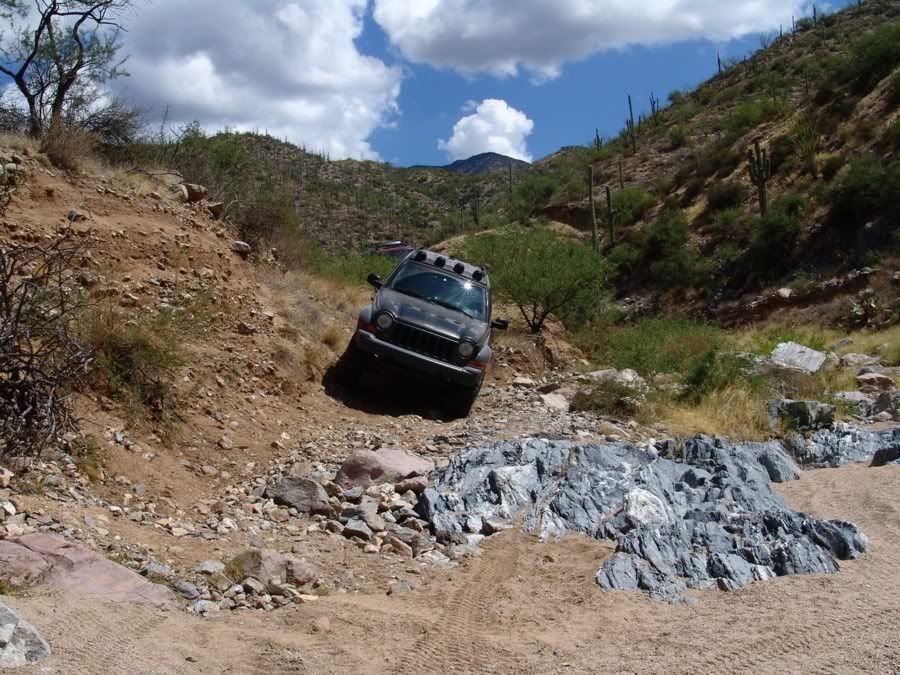 Roland Going in...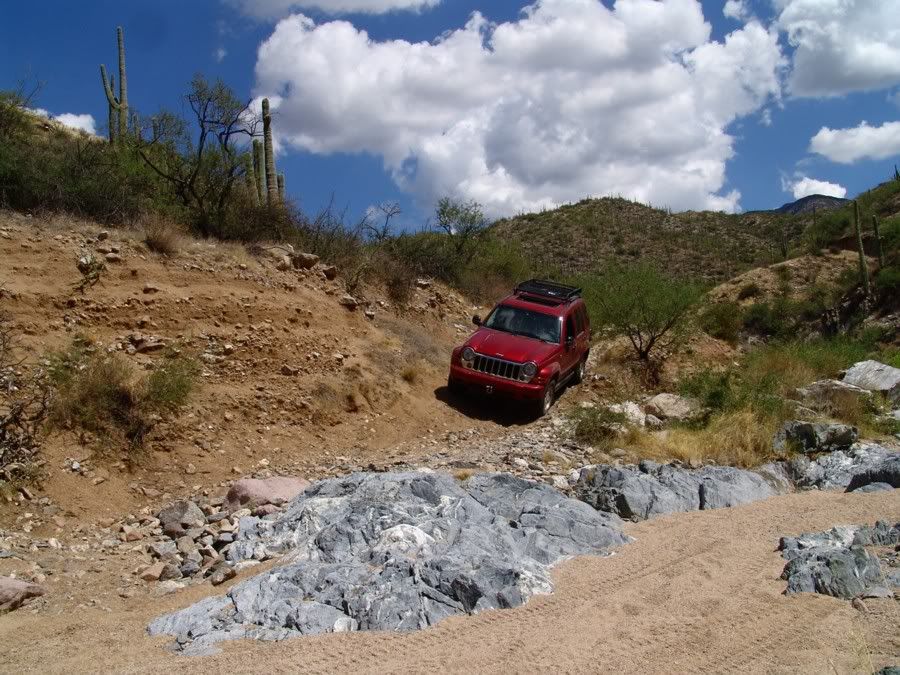 Beth and Paul spotting Roland down into the wash (as usual, pictures don't do the scene justice)...
Paul showing his new set up...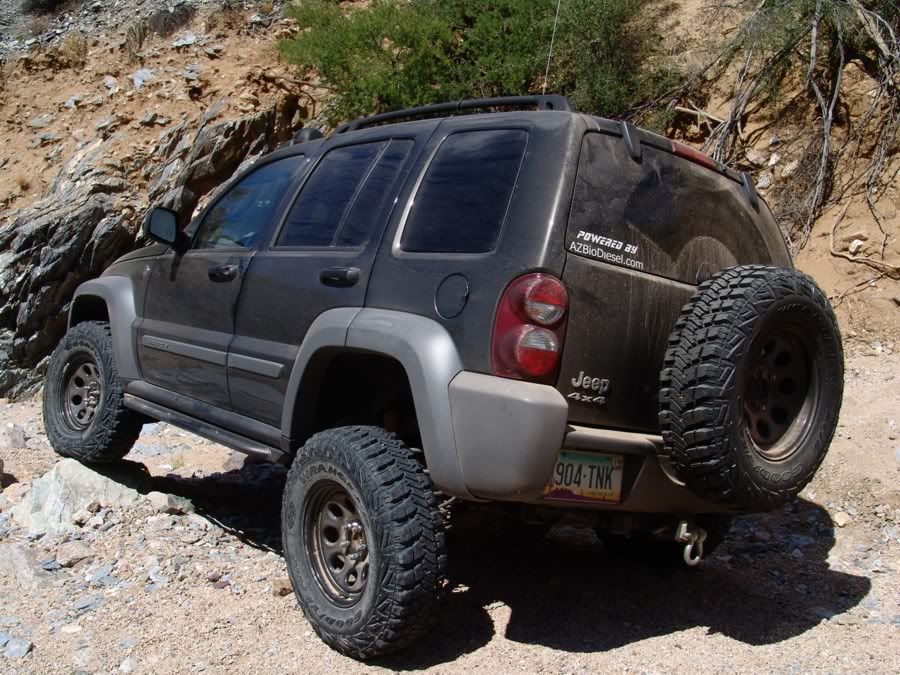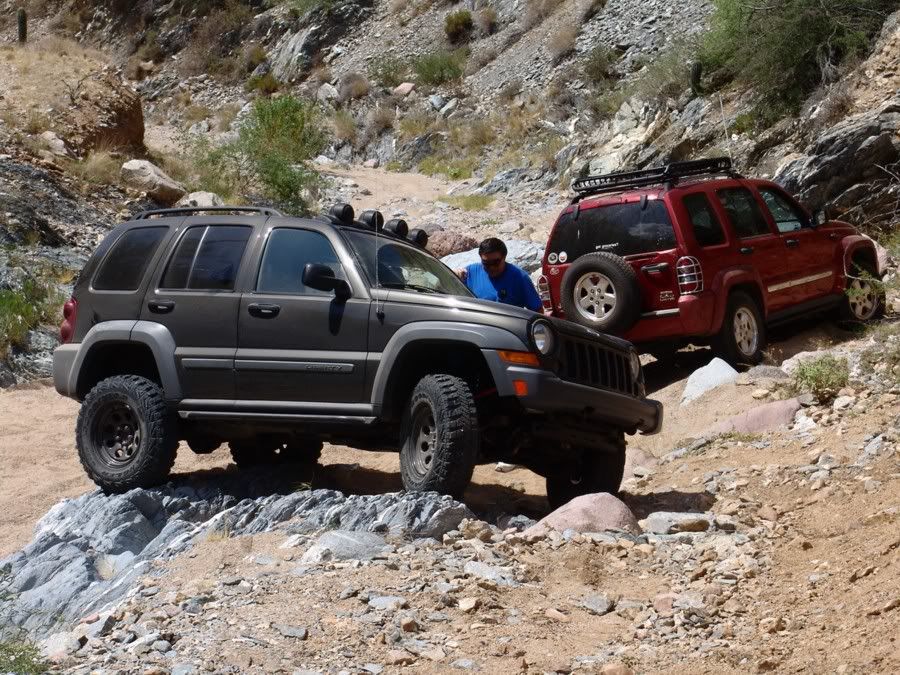 Stuffing that back tire into the wheel well (more lift to come)...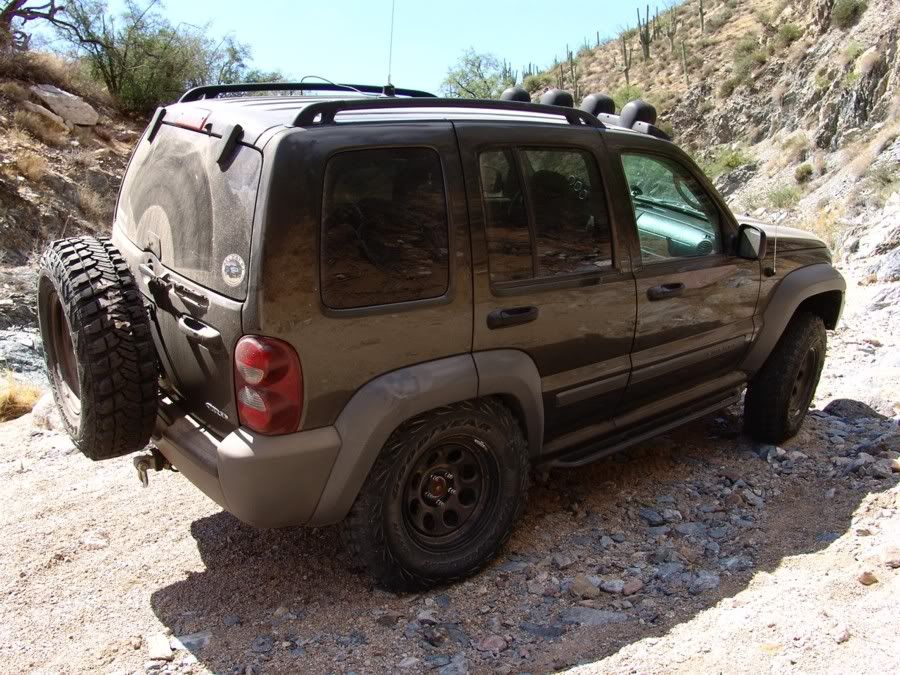 Roland climbing out of the wash...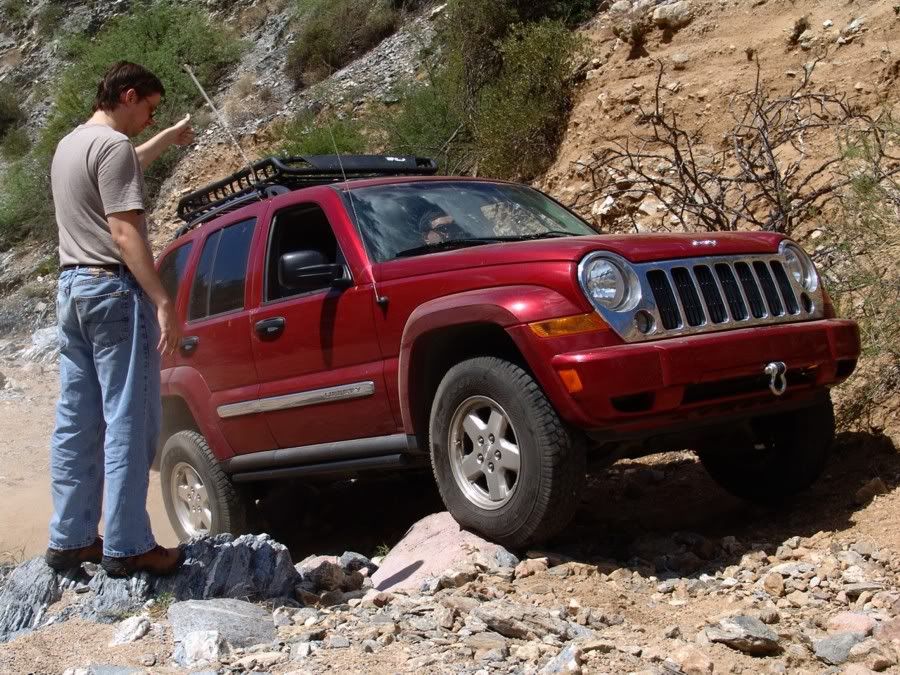 The stone cabin off of FR650...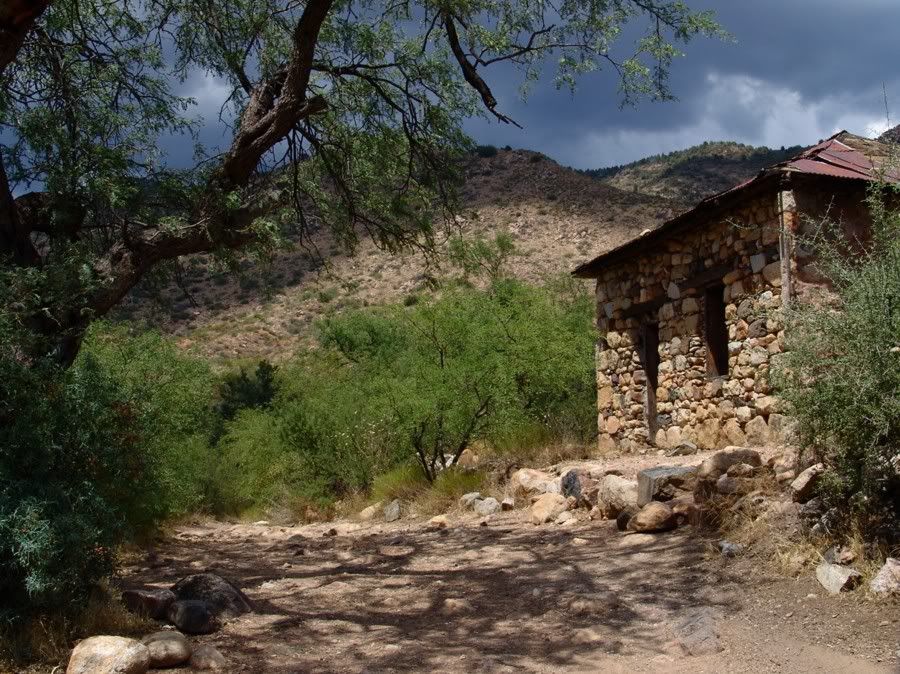 End of the trail, airing up...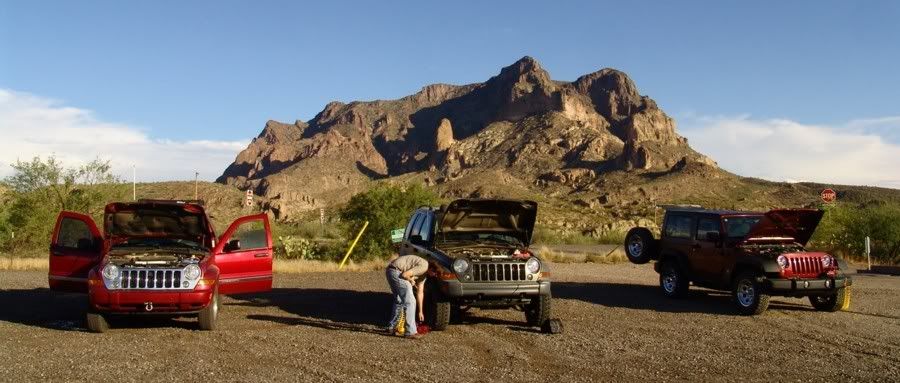 Oh, and Paul... I'm glad you didn't have to get nasty with those Yahoos!!
We'll see everyone again soon!!
AJ and Beth