when i bought it. PO slid it into a poll fubar'ing the passenger door and rocker.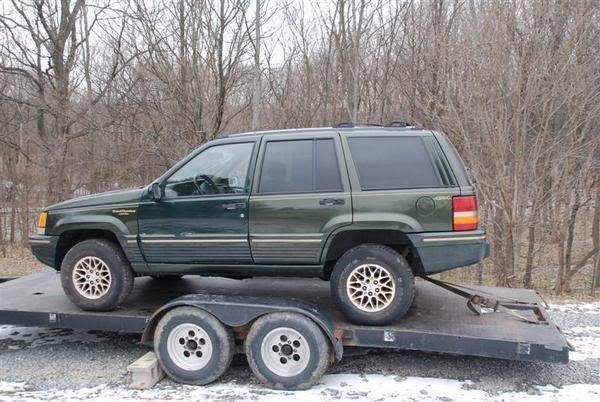 had a new door on it, but it would not shut due to a mesed up a-pillar and rocker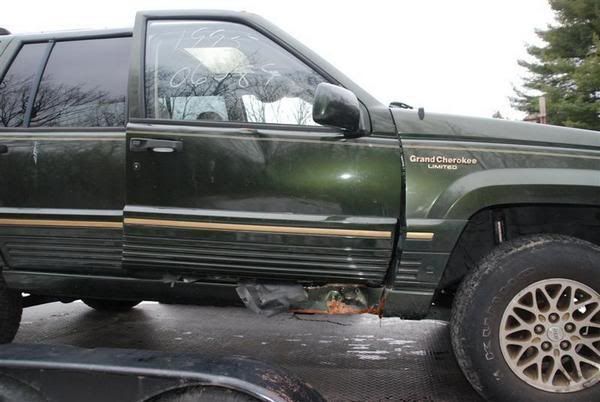 got the door fixed. a come-a-long, a tree, and some redneck ingenuity fixed it right up. looks good and shuts great, rocker is still screwed though
added some steelies. 31x11.5-15 LTB's out back and 31x10.5-15 wild country RTV up front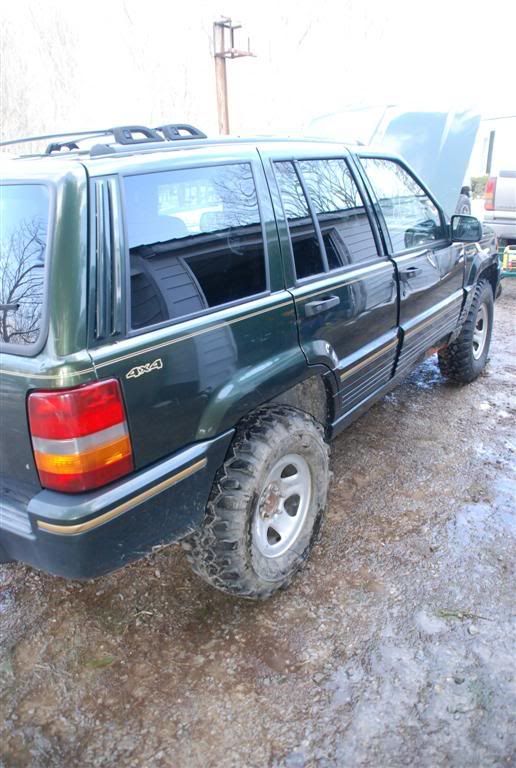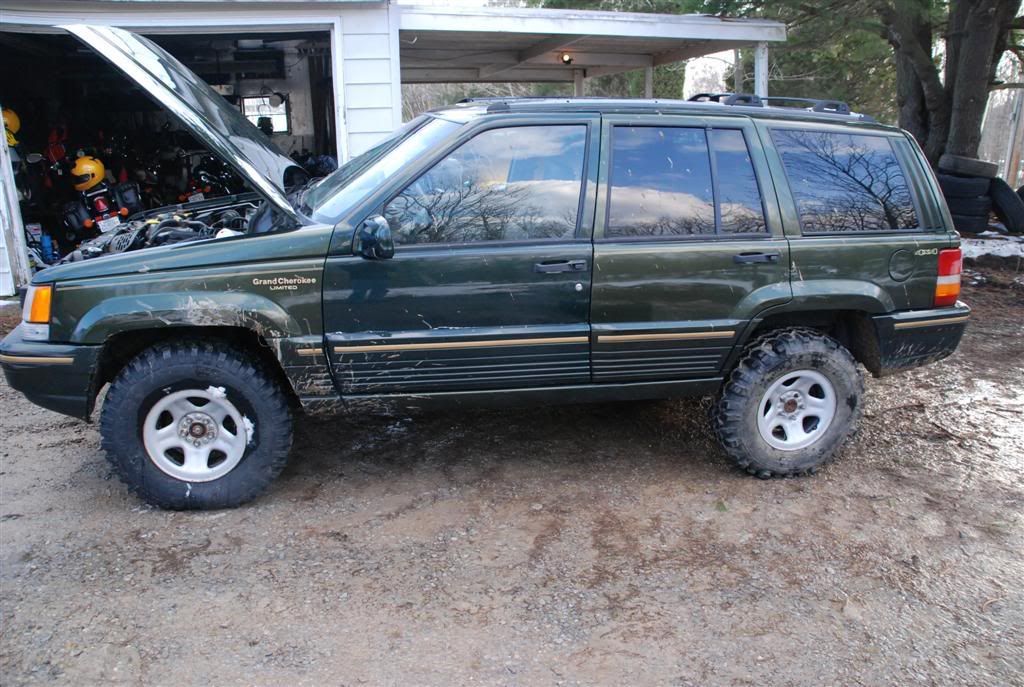 cut swaybars off.
stock: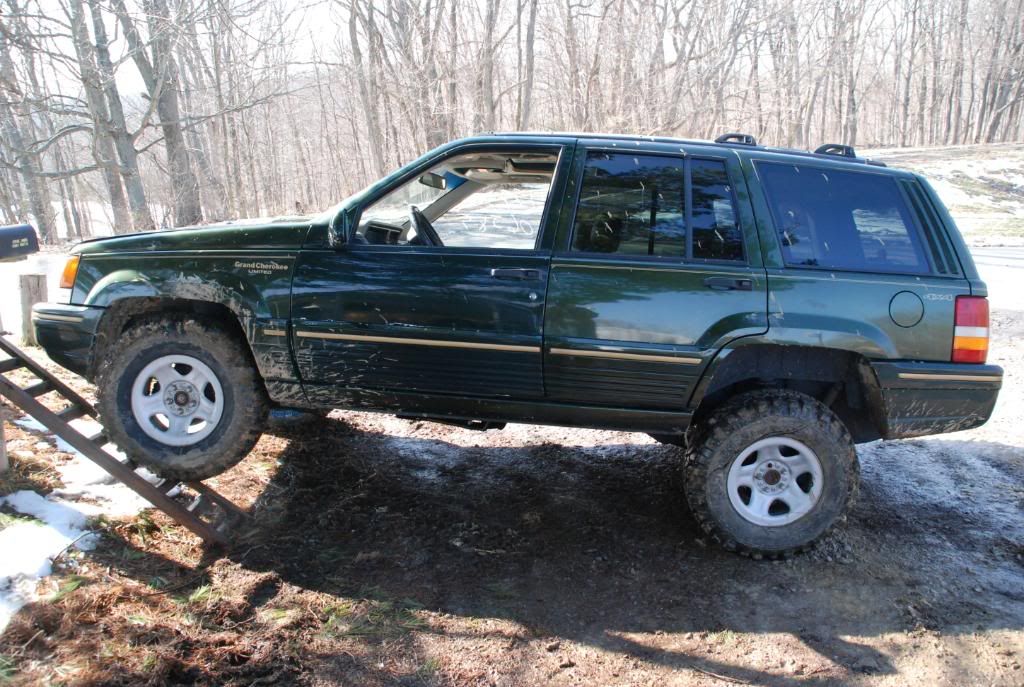 no sway bars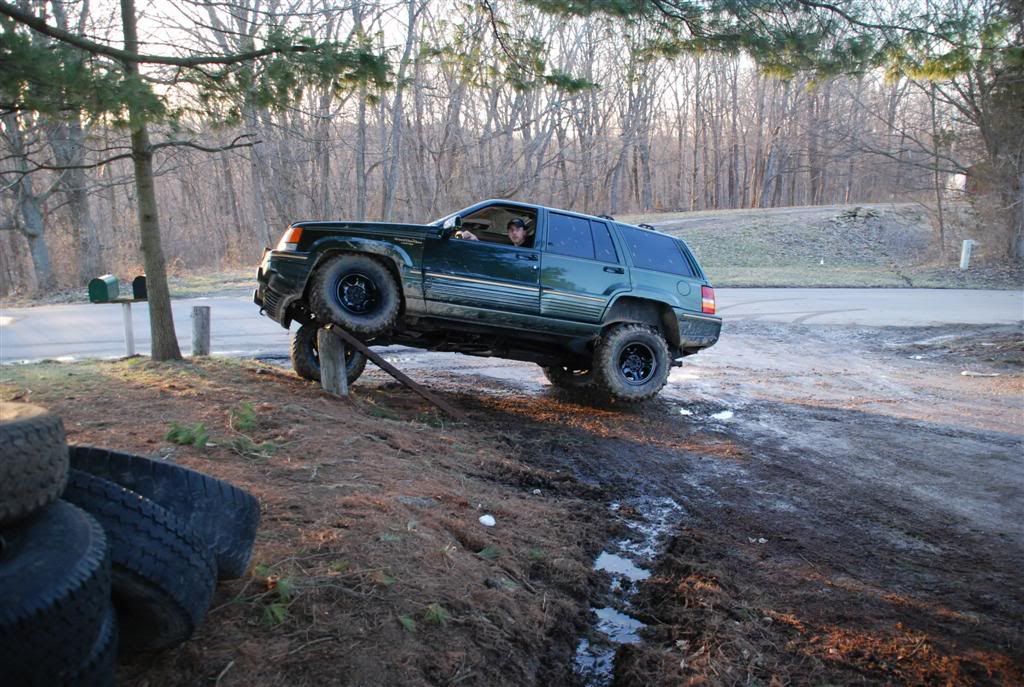 wheel it once like that, the got some 31x15.5-15 tractor tires for the rear. that, and the LTB's were stolen!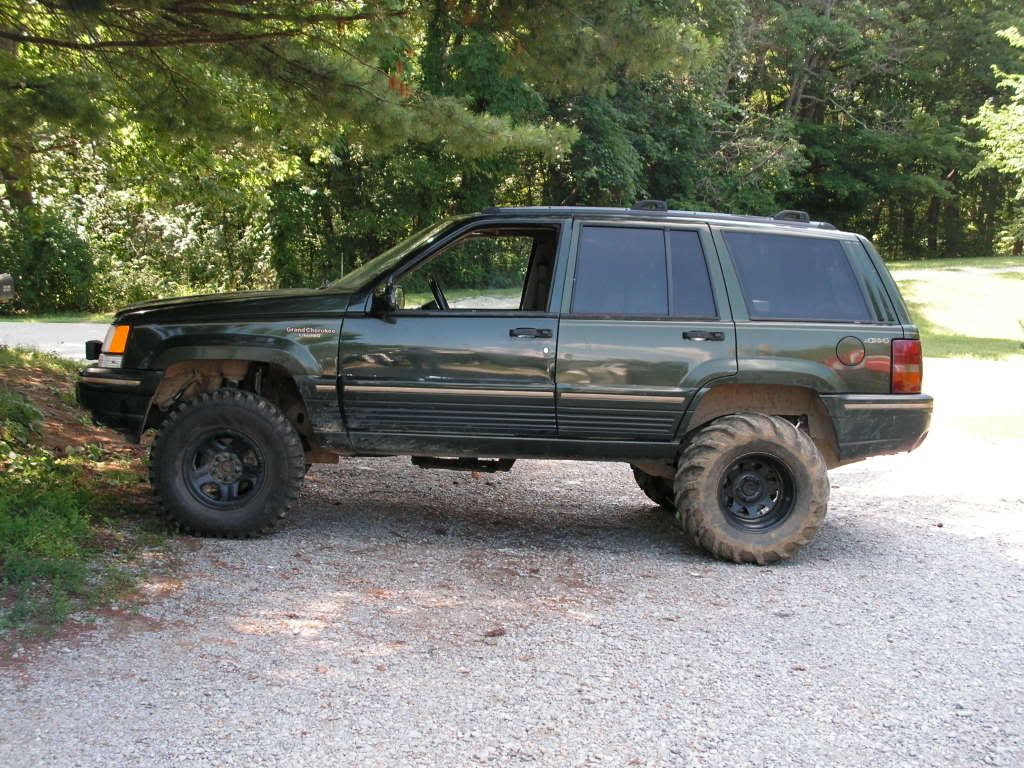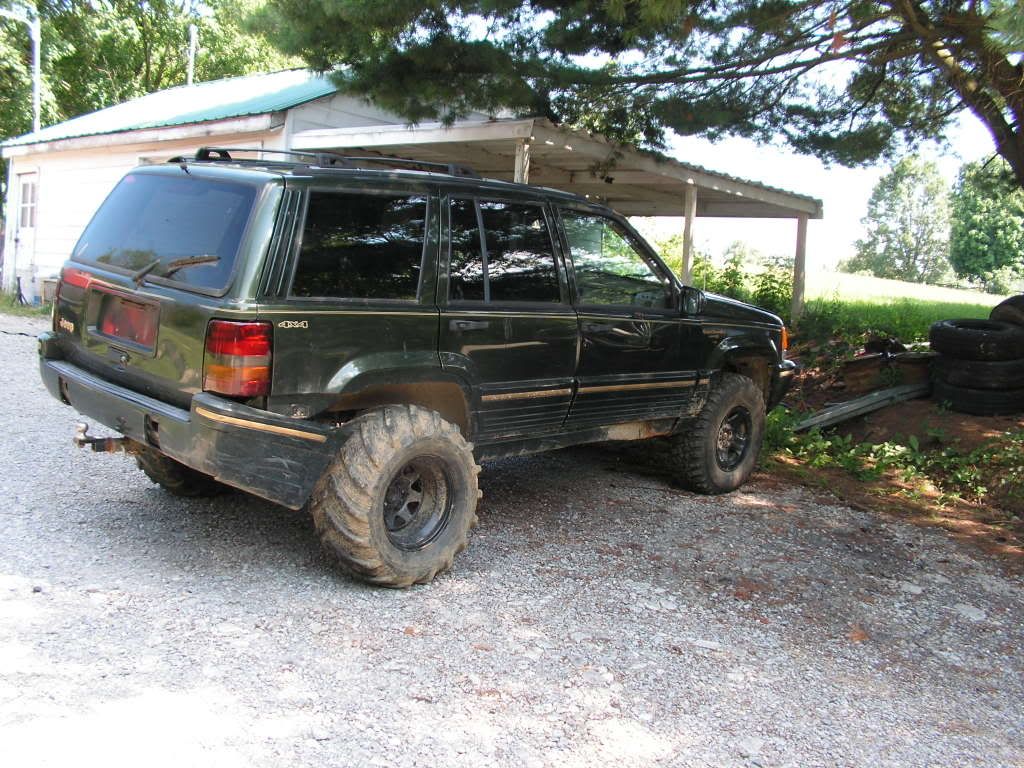 tires rubbed, so i added some 2" coil spacers to it, and other than adding my bumpers and LOTS of body damage it still sits the same way 2 years later.
wheeling pics:
badlands 2007, 2wd (broke front axle so i wheeled all weekend with only RWD)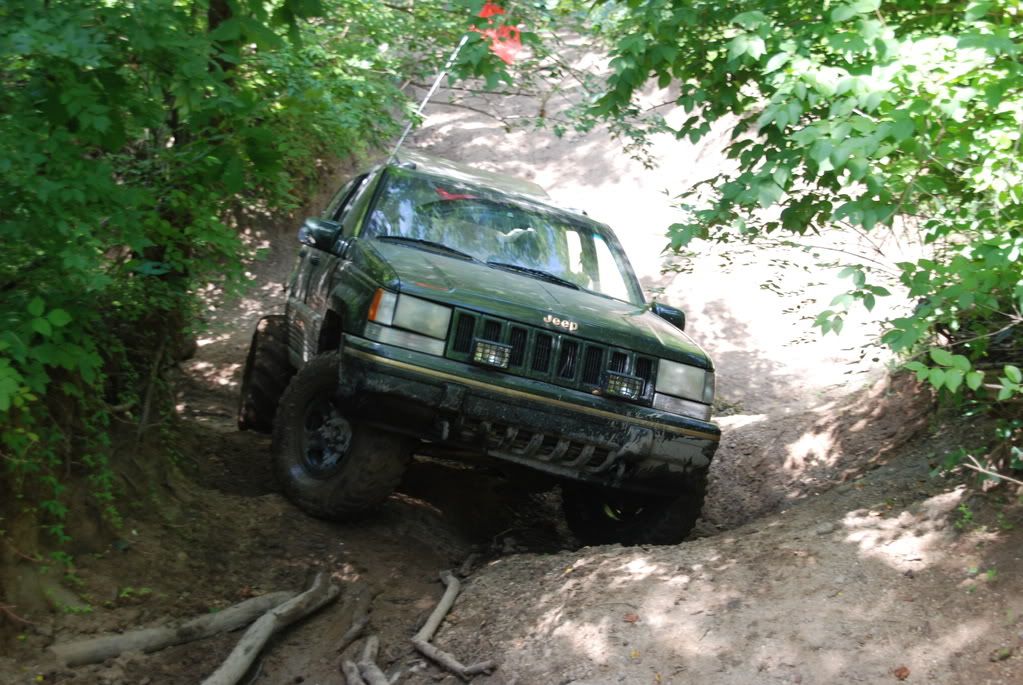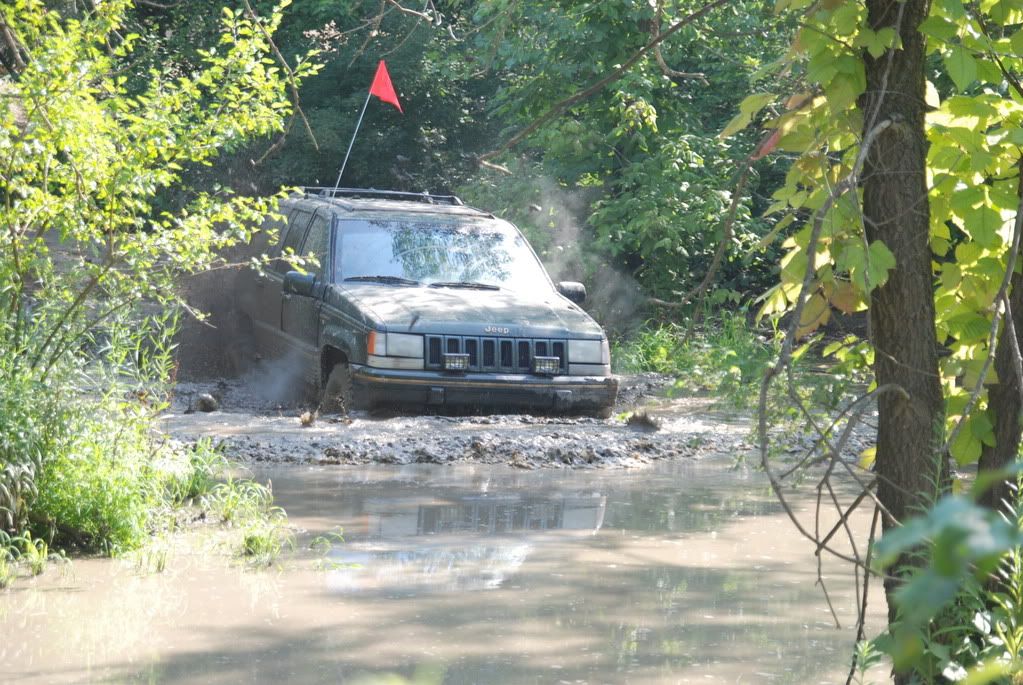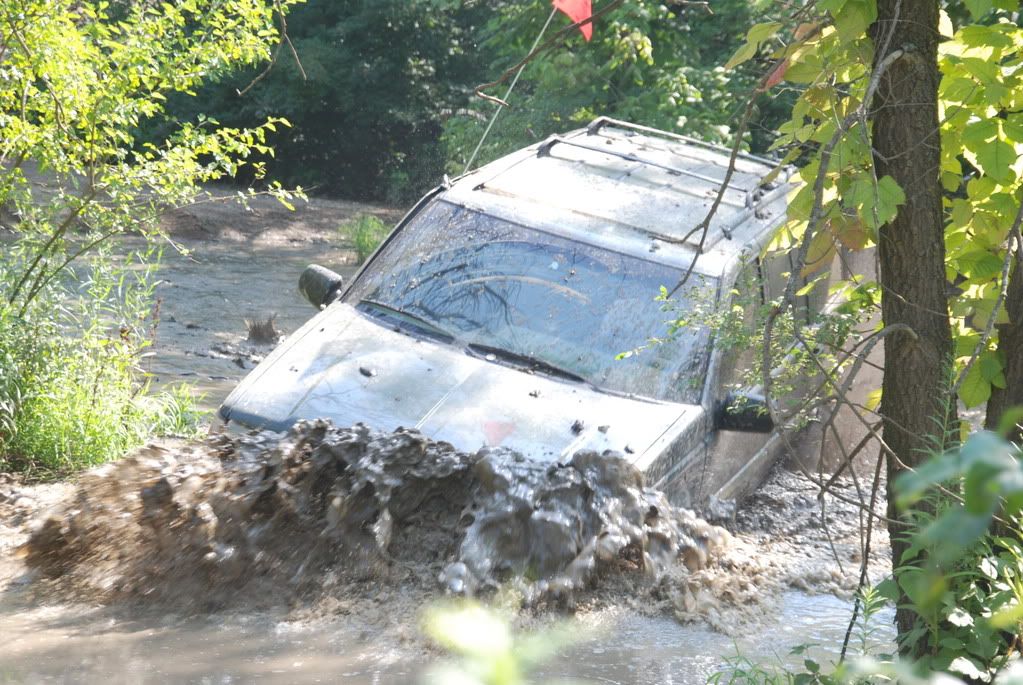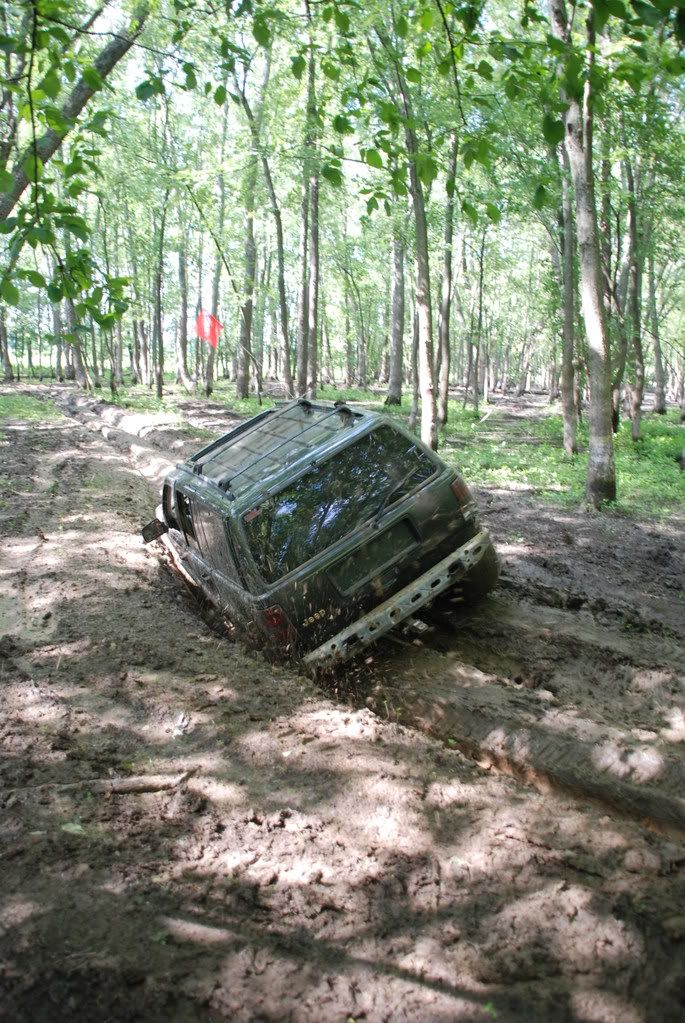 closest i have been to rolling it. rear pass. tire was about a foot off the ground. and the mirror IS on the ground